Quote:
Originally Posted by
webguy4
Sigh, the point of the video is that Christian bakers get sued, Moslems donít.
Seems to me that the point of the video was more about showing that there are Moslems who also refuse to make wedding cakes for same-sex couples.
Steve Crowder is actually married to a woman: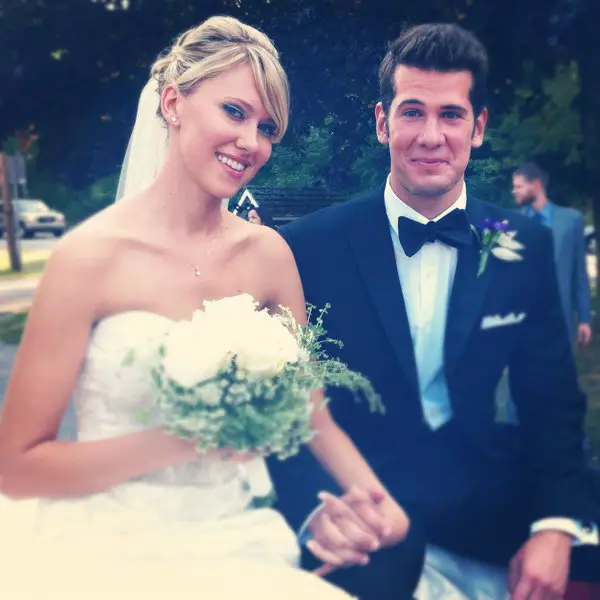 So why would he actually sue those Moslem bakeries for not making him a same-sex wedding cake? He doesn't have a real case.
Maybe there aren't cases of Moslem bakeries being sued for refusing to make same-sex wedding cakes (in particular), but in general there are cases of Muslim owned businesses getting sued for refusing services, for example this one is from back in 2012:
Canadian Muslim barber sued for refusing to cut woman?s hair
This video doesn't really explore the issue of Moslem bakers getting sued or not getting sued, because it doesn't involve interviewing real life same-sex couples who wanted to buy wedding cakes from Moslem bakers and were refused service. Maybe there haven't been such incidents & maybe it's just a matter of time before they do get sued, but we don't know based on this video because they're not attempting to address or focus on that.
In general, it seems like there are those who the Left (Progressives, Liberals, etc.) will pick a fight with (e.g. Evangelical Christians) and won't pick a fight with (e.g. Moslems), and there are those who the socialist "Right" (religious "conservatives", etc.) will pick a fight with (e.g. Moslems) and won't pick a fight with (e.g. Evangelical Christians).
So what is this really about? To me, that's all selective and essentially a bunch of infighting rather than an objective intent or desire to fix a problem.
No business that offers a good or service to the public has a right to refuse service to someone in particular once they've extended an offer. If there's a retail outlet with signs on it that say "Yes, we're open!" & "We sell widgets!", then I as a member of the public should not have to ask myself if I qualify as a customer, because I already do. The only thing I as a customer should be asking is whether I want a widget, how much does it cost, and can I afford it.
A store that promotes and sells products for left handed people shouldn't be able to turn away right handed people & that shouldn't even matter to the store owner anyways, because maybe that right handed person might be looking for left handed products for someone they know who is left handed, and they're buying it as a gift, or for their spouse, or their child.
If a retail outlet refuses service to any member of the public, that's no different from things like breach of contract or false advertising. It doesn't matter who the customers are (same sex couples, members of a certain race/ethnic group, left handed, right handed, etc.) or what religion the business owner has voluntarily bound themselve to. A customer is not necessarily bound to the same religion that the business owner is bound to; that isn't the customers' problem nor should it be made the customers' problem.
If a religious person doesn't want to do something that's against their religion, it's their problem and responsibility to avoid putting themselves in a situation where such a thing can happen in the first place. Once a religious person opens a business saying they offer a good or service, they have voluntarily chosen to forgo any right to claim that they're being forced to do something against their religion if the good or service they freely chose to offer happens to do that. It doesn't matter whether the business owner is Christian, Moslem, or member of any other religion.
If we lived in a society where the state allowed businesses to refuse service to the public based on the business owner's religion, particularly where the business owner is discriminating against customers on a case-by-case basis, that wouldn't be a free market system; that would be a theocracy. The only time a member of a religion can claim the right to refuse service based on religious belief would be if the state mandated that they be a member of that religion. In the US, merger of "church and state" is prohibited, so no one can claim that the state compels them to be a member of a religion. If someone here in the US is a member of a religion, it's because they freely chose to be a member of that religion, not because a law mandates it.
BTW, for that Colorado baker who got sued for refusing to make a same-sex wedding cake, if it really is about his religious beliefs, and he isn't denying that he offers custom cakes but refuses to make same-sex wedding cakes, why doesn't he just pay the fine rather than taking the case to the Supreme Court?